Experiencing expensive filter changes with the Air Techniques Acadia? You aren't the only one, M.A.R.S Technical Specialist Jason Buyukozer guides you through the struggles of having a "free" filter based amalgam separator.
Expensive Filter Changes with the Air Techniques Acadia
This video is of a Dental Practice in Markham, Ontario. They were experiencing expensive filter changes with the Air Techniques Acadia. The Doctor was tired of spending $800 per filter every 6-8 months, on an amalgam separator he got for "FREE" with the purchase of his pump. The Dentist had contacted M.A.R.S when his Technician (An Ex-Technician from a M.A.R.S Distributor) recommended the LibertyBOSS. This Technician couldn't offer the LibertyBOSS. The new company he works for is not on the list of M.A.R.S Approved Distributors. This is why the Doctor went directly through M.A.R.S Bio-Med.
The Following is the Issues and Solutions for this Practice:
Issue 1
Constant, expensive filter changes.
Solution 1
Replaced the Acadia with a no maintenance amalgam separator, LibertyBOSS. There is no longer a need for weekly inspections, emptying of the attached solids collector or a filter change every 6-8 months. The LibertyBOSS is truly maintenance free.
Issue 2
The office was unaware that the Solids Collector (blue basket) attached to the inlet needed to be handled and disposed of as toxic waste (another cost to the system). They were never informed about the required maintenance of the Acadia.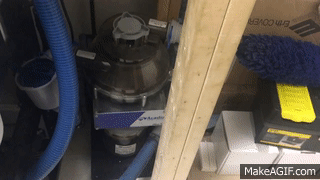 Solution 2
The LibertyBOSS a minimum of 1 ½" throughout the system, this means there isn't a need for a solids collector or any regular maintenance. It is virtually impossible for our system to clog or cause suction loss The LibertyBOSS will not have to be changed for up to 3 years in this practice and comes with prepaid recycling when the depleted LibertyBOSS is changed out.
Issue 3
This is a new Dental Practice, who is trying to build their clientele.
Solution 3
With the purchase, installation and appropriate maintenance of the LibertyBOSS this Dental Practice is now a part of the M.A.R.S. Family of Environmentally Friendly Dental Practices. They are automatically enrolled in the M.A.R.S, "Find a Dentist" App, a FREE ADVERTISING Program. This App helps environmentally conscious patients find Dental Practices who have made the conscious effort to install the ONLY amalgam separator who has been Independently Tested to be "Best Available Technology" and "Most Environmentally Friendly."
Please visit the M.A.R.S distributor page at www.marsbiomed.com to find a trusted M.A.R.S Certified Amalgam Separator Specialist close to your practice. You can also contact M.A.R.S at 1-866-594-3648 or info@nullmarsbiomed.com. If you are not a part of the M.A.R.S Family and wish to have a free consult on your amalgam separator, please visit our Consults Blog.